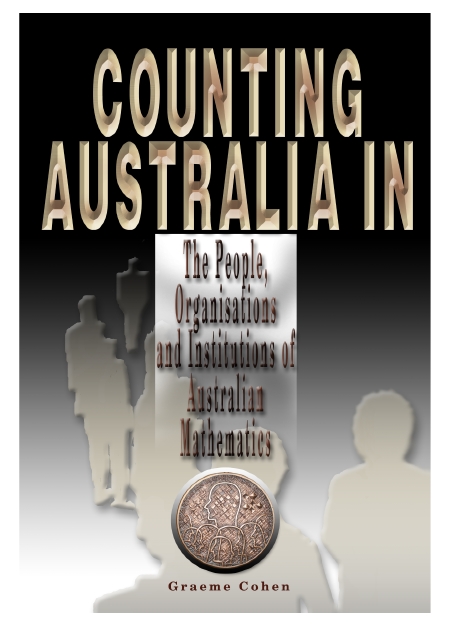 Graeme Cohen's History of Mathematics in Australia
Australian Mathematical Society Web Site
---
Publications of the Society
---
One of the major activities of the Australian Mathematical Society is the dissemination of new mathematics.
---
---
The Administrative Directory of Mathematical Sciences in Australia lists all working mathematicians and statisticians at universities and industry and their research interests, in Australia and New Zealand. Copies may be purchased from the Society's offices.
Get a high-quality PDF (~0.5Mb) of the above background image, suitable for colour-printing and display.
---

Return to Australian Math. Soc. home page.
Any suggestions, complaints etc about this site should be sent to the web-editor: web@austms.org.au
Last updated: 13/10/07.
© Copyright 1997-2007, Australian Mathematical Society